International Politics
---
---
American Friends Service Committee
https://www.afsc.org
Rating for charitable donations
American Friends Service Committee is a Quaker organization devoted to service, development, and peace programs throughout the world. Their work is based on the belief in the worth of every person, and faith in the power of love to overcome violence and injustice.
---
Amnesty International
https://www.amnesty.org
Rating for charitable donations
Amnesty International's vision is of a world in which every person enjoys all of the human rights enshrined in the Universal Declaration of Human Rights and other international human rights standards. In pursuit of this vision, AI's mission is to undertake research and action focused on preventing and ending grave abuses of the rights to physical and mental integrity, freedom of conscience and expression, and freedom from discrimination, within the context of its work to promote all human rights.
Each year Amnesty International publishes a report on its work and its concerns. The report for 2014/15 is available here.
---
ANERA - American Near East Refugee Aid
https://www.anera.org
Rating for charitable donations
American Near East Refugee Aid (ANERA) advances the well-being of people in the West Bank, Gaza, Lebanon and Jordan. Through partnerships and close consultation with local groups and communities, ANERA responds to economic, health and educational needs with sustainable solutions and also delivers humanitarian aid during emergencies.
---
The Carter Center
https://www.cartercenter.org
Rating for charitable donations
The Carter Center, in partnership with Emory University, is guided by a fundamental commitment to human rights and the alleviation of human suffering; it seeks to prevent and resolve conflicts, enhance freedom and democracy, and improve health.
---
The Center for Victims of Torture
https://www.cvt.org
Rating for charitable donations
CVT exists to heal the wounds of torture on individuals, their families, and communities and to stop its practice. They work locally, nationally and internationally to build healing communities where torture survivors feel welcomed, protected and healed.
---
Citizens for Global Solutions
https://www.globalsolutions.org
Rating for charitable donations
Citizens for Global Solutions Education Fund envisions a future in which nations work together to abolish war, protect our rights and freedoms, and solve the problems facing humanity that no nation can solve alone. This vision requires effective democratic global institutions that will apply the rule of law while respecting the diversity and autonomy of national and local communities.
---
Fellowship of Reconciliation (FOR)
https://www.forusa.org
Rating for charitable donations
The Fellowship of Reconciliation is composed of women and men who recognize the essential unity of all creation and have joined together to explore the power of love and truth for resolving human conflict. While it has always been vigorous in its opposition to war, FOR has insisted equally that this effort must be based on a commitment to the achieving of a just and peaceful world community, with full dignity and freedom for every human being. In working out these objectives, FOR seeks the company of people of faith who will respond to conflict nonviolently, seeking reconciliation through compassionate action. FOR encourages the integration of faith into the lives of individual members. At the same time it is a special role of FOR to extend the boundaries of community and affirm its diversity of religious traditions as it seeks the resolution of conflict by the united efforts of people of many faiths.
---
International Campaign for Tibet
https://www.savetibet.org
Rating for charitable donations
The International Campaign for Tibet works to promote human rights and democratic freedoms for the people of Tibet. The ICT
monitors and reports on human rights, environmental and socio-economic conditions in Tibet;
advocates for Tibetans imprisoned for their political or religious beliefs;
works with governments to develop policies and programs to help Tibetans;
secures humanitarian and development assistance for Tibetans;
mobilizes individuals and the international community to take action on behalf of Tibetans; and
promotes self-determination for the Tibetan people through negotiations between the Chinese government and the Dalai Lama.
---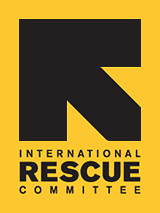 International Rescue Committee
https://www.theIRC.org
Rating for charitable donations
The IRC is a critical global network of first responders, humanitarian relief workers, healthcare providers, educators, community leaders, activists, and volunteers. Working together, they provide access to safety, sanctuary, and sustainable change for millions of people whose lives have been shattered by violence and oppression. The IRC is on the ground in 42 countries, providing emergency relief, relocating refugees, and rebuilding lives in the wake of disaster.
---
MAG (Mines Advisory Group) America
https://www.magamerica.org
Mines Advisory Group (MAG) is an international organization that saves lives and builds futures through the removal and destruction of landmines, unexploded ordnance (UXO), and other weapons remaining after conflict.
They also focus on development by clearing land in affected areas to open access to agriculture, water, schools, hospitals, and roads. By listening to and collaborating with local communities, MAG concentrates on clearing areas that have the largest humanitarian impact, enabling local populations to propel themselves to economic growth.
MAG's goal is to build capacity within the country by creating local leaders who will be the future of humanitarian mine action.
---
Nuclear Threat Initiative (NTI)
https://www.nti.org/
NTI designs innovative threat-reduction projects that show governments the way and build momentum and support for action. They work with presidents and prime ministers, scientists and technicians, educators and students, and people from around the world. They collaborate with partners worldwide. And they use our voice to raise awareness and advocate for creative solutions..
---
Physicians for Social Responsibility
https://www.psr.org
Rating for charitable donations
Physicians for Social Responsibility (PSR) works to protect human life from the gravest threats to health and survival. PSR is the medical and public health voice for policies to prevent nuclear war and proliferation and to slow, stop and reverse global warming and toxic degradation of the environment. PSR's 50,000 members and e-activists, 31 PSR chapters, over 60 Student PSR chapters at medical and public health schools, along with national and chapter board members and staff, form a unique nationwide network committed to a safe and healthy world.
---
Refugees International
https://www.refugeesinternational.org/
Rating for charitable donations
Refugees International (RI) advocates for lifesaving assistance and protection for displaced people and promotes solutions to displacement crises. They are an independent organization, and do not accept any government or UN funding.
Who is a refugee?
A refugee is legally defined as a person who is outside his or her country of nationality and is unable to return due to a well-founded fear of persecution because of his or her race, religion, nationality, political opinion, or membership in a particular social group. By receiving refugee status, individuals are guaranteed protection of their basic human rights, and cannot be forced to return to a country where they fear persecution.

In 2013, there were 16.7 million refugees around the world, including 5 million Palestinian refugees. According to the UN Refugee Agency, the leading countries of origin for refugees in 2013 were:
Afghanistan: 2.56 million
Syria: 2.47 million
Somalia: 1.12 million
---
United Nations Foundation
https://www.unfoundation.org
Rating for charitable donations
The United Nations Foundation links the UN's work with others around the world, mobilizing the energy and expertise of business and non-governmental organizations to help the UN tackle issues including climate change, global health, peace and security, women's empowerment, poverty eradication, energy access, and U.S.-UN relations. - See more at: https://www.unfoundation.org/who-we-are/#sthash.xYR1ZtGF.dpuf
---
U. S. Committee for Refugees and Immigrants
https://www.refugees.org
Rating for charitable donations
To protect the rights and address the needs of persons in forced or voluntary migration worldwide by advancing fair and humane public policy, facilitating and providing direct professional services, and promoting the full participation of migrants in community life.
---
USA for UNHCR - The UN Refugee Agency
https://www.unrefugees.org
Rating for charitable donations
USA for UNHCR supports the UN Refugee Agency's life-saving and life-changing work to help refugees and other displaced people. Together with UNHCR, they strive to meet the needs of the world's most vulnerable people through education, advocacy and fundraising in the United States.
UNHCR is mandated to lead and co-ordinate international action to protect refugees and resolve refugee problems worldwide. Its primary purpose is to safeguard the rights and well-being of refugees. It strives to ensure that everyone can exercise the right to seek asylum and find safe refuge in another State, with the option to return home voluntarily, integrate locally or to resettle in a third country. It also has a mandate to help stateless people.
---
United States Fund for UNICEF
https://www.unicefusa.org
Rating for charitable donations
Working in over 190 countries and territories, UNICEF is a global humanitarian relief organization providing children with health care and immunizations, clean water, nutrition and food security, education, emergency relief and more. The U.S. Fund for UNICEF supports UNICEF's humanitarian relief work through fundraising, advocacy and education in the United States.

Copyright © 2021 Brian G. Mason