Ecology
---
---
EarthShare
EarthShare is an umbrella organization that supports many of the highly respected environmental organizations, providing companies and employees a way to engage and promote environmentally responsible actions and activities. By partnering with many companies such as Hewlett Packard, Home Depot, and Walmart, they work with them to support such environmental organizations as EarthJustice, the Environmental Defense Fund, Friends of the Earth, the Audubon Society, and many others to render them support and promote their causes. Visit their website here: EarthShare
Rating for charitable donations
---
---
Global Warming
For a reasoned discussion of the science of global warming and whether and how much man can influence global warming, please read this article by Kerry Emanuel called Extreme Weather Advisory which originally appeared in the January / February 2007 issue of "Boston Review"
Before we turn to biofuels as the solution to the problems of dependence on foreign oil and of CO2; emissions, we need to understand all the implications. As always, politicians want to show their constituents that they are concerned and are doing something. The thing of it is, they may take us down the wrong path altogether. Read this article for just a small inkling of some of the potential hazards of biofuels.
---
---
Debunking pseudo-science
American Council on Science and Health
https://www.acsh.org
Rating for charitable donations
ACSH's mission is to ensure that peer-reviewed mainstream science reaches the public, the media, and the decision-makers who determine public policy. Their objective is to restore science and common sense to personal and public health decisions, in order to foster a scientifically sound and sensible public health policy for the American people. ACSH is committed to improving communication and dialogue between the scientific/medical community and the public and the media, in an effort to ensure that the coverage of health issues is based on scientific facts – not hyperbole, emotion and ideology.
The media is always publicizing the latest health scare, some based on good science, but much of it based on preliminary research or a political agenda. A feature of their web-site is a Riskometer, graphs that put health risks into perspective. With headlines providing some sort of health scare every day, the Riskometer attempts to show graphically what Americans really might need to be concerned about. Click here to see a list of some of the latest of their publications, many available for downloading to your device.
---
Union of Concerned Scientists
https://www.ucsusa.org
Rating for charitable donations
The Union of Concerned Scientists is the leading science-based nonprofit working for a healthy environment and a safer world. UCS combines independent scientific research and citizen action to develop innovative, practical solutions and to secure responsible changes in government policy, corporate practices, and consumer choices.
---
---
Preserving what we have left
National Audubon Society
https://www.audubon.org
Rating for charitable donations
The purpose of the National Audubon Society is to conserve and restore natural ecosystems, focusing on birds, other wildlife, and their habitats for the benefit of humanity and the earth's biological diversity.
---
Trust for Public Land
https://www.tpl.org
Rating for charitable donations
The Trust for Public Land (TPL) is a national, nonprofit, land conservation organization that conserves land for people to enjoy as parks, community gardens, historic sites, rural lands, and other natural places, ensuring livable communities for generations to come.
---
The Nature Conservancy
https://www.nature.org
Rating for charitable donations
The mission of The Nature Conservancy is to preserve the plants, animals and natural communities that represent the diversity of life on Earth by protecting the lands and waters they need to survive. Dedicated to buying up wilderness areas to protect them and preserve them. The Nature Conservancy has six priority conservation initiatives to address the principal threats to conservation at the sites where they work, focusing on fire, climate change, freshwater, marine, invasive species and forests.
---
The Ocean Conservancy
https://www.oceanconservancy.org
Rating for charitable donations
Ocean Conservancy promotes healthy and diverse ocean ecosystems and opposes practices that threaten ocean life and human life. Through research, education, and science-based advocacy, Ocean Conservancy informs, inspires, and empowers people to speak and act on behalf of the oceans. Ocean Conservancy strives to be the world's foremost advocate for the oceans. Ocean Conservancy's four strategic priorities reflect the critical ocean conservation issues that will be the main focus of their efforts, including restoring sustainable American fisheries, protecting wildlife from human impacts, conserving special ocean places, and reforming government for better ocean stewardship.
---
World Wildlife Fund
https://www.worldwildlife.org
Rating for charitable donations
World Wildlife Fund's (WWF) mission is the conservation of nature. Using the best available scientific knowledge and advancing that knowledge where they can, they work to preserve the diversity and abundance of life on Earth and the health of ecological systems by:
protecting natural areas and wild populations of plants and animals, including endangered species;
promoting sustainable approaches to the use of renewable natural resources;
and promoting more efficient use of resources and energy and the maximum reduction of pollution.
They are committed to reversing the degradation of our planet's natural environment and to building a future in which human needs are met in harmony with nature. They recognize the critical relevance of human numbers, poverty and consumption patterns to meeting these goals.
---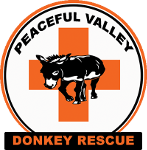 Peaceful Valley Donkey Rescue
https://donkeyrescue.org
Rating for charitable donations
Peaceful Valley Donkey Rescue works closely with many agencies in the rescue of abused, neglected and abandoned donkeys. PVDR has performed rescue work in 28 states.
---
---
Sustaining the earth and man's place on it
Earthjustice
https://www.earthjustice.org
Rating for charitable donations
Earthjustice is a public interest law firm dedicated to protecting the magnificent places, natural resources, and wildlife of this earth and to defending the right of all people to a healthy environment. They bring about far-reaching change by enforcing and strengthening environmental laws on behalf of hundreds of organizations, coalitions and communities. Earthjustice uses federal and state environmental laws to protect the environment by taking government agencies to court for failing to enforce our nation's environmental laws, and corporations for breaking them. Earthjustice does this work on behalf of hundreds of community and environmental groups, providing legal services free of charge.
---
Environmental Defense Fund
https://www.environmentaldefense.org
Rating for charitable donations
Environmental Defense Fund is dedicated to protecting the environmental rights of all people, including future generations. Among these rights are access to clean air and water, healthy and nourishing food, and flourishing ecosystems. Guided by science, Environmental Defense Fund evaluates environmental problems and works to create and advocate solutions that win lasting political, economic and social support because they are nonpartisan, cost-efficient and fair.
---
Property and Environment Research Center (PERC)
https://www.perc.org
Rating for charitable donations
PERC is dedicated to improving environmental quality through property rights and markets. They envision conservation policies and practices that focus on results rather than rhetoric and replace conflict with cooperation. Their goal is to foster a culture of environmental entrepreneurship.
---
Rainforest Alliance
https://www.rainforest-alliance.org
Rating for charitable donations
The Rainforest Alliance works to conserve biodiversity and ensure sustainable livelihoods by transforming land-use practices, business practices and consumer behavior. The Rainforest Alliance works with people whose livelihoods depend on the land, helping them transform the way they grow food, harvest wood and host travelers. From large multinational corporations to small, community-based cooperatives, they involve businesses and consumers worldwide in their efforts to bring responsibly produced goods and services to a global marketplace where the demand for sustainability is growing steadily. They promote standards for sustainability that conserve wildlife and wildlands and promote the well-being of workers and their communities.
---
Worldwatch Institute
https://www.worldwatch.org
Rating for charitable donations
Through research and outreach that inspire action, the Worldwatch Institute works to accelerate the transition to a sustainable world that meets human needs. The Institute's top mission objectives are universal access to renewable energy and nutritious food, expansion of environmentally sound jobs and development, transformation of cultures from consumerism to sustainability, and an early end to population growth through healthy and intentional childbearing.
---
---
Trees
Arbor Day Foundation
https://www.arborday.org
Rating for charitable donations
The purpose of the Foundation is to engage in educational and charitable activities including officially promoting the annual observance of Arbor Day; inspiring people to plant, nurture, and celebrate trees; stimulating a world-wide program of tree and horticultural planting and care; advancing nature education and environmental education; and maintaining Arbor Day Farm, the estate of Arbor Day's founder J. Sterling Morton.
---
New Forests Project
https://www.newforestsproject.org/
Rating for charitable donations
To protect, conserve, and enhance the health of the Earth's ecosystems and the people depending on them by supporting integrated grassroots efforts in agroforestry, reforestation, protection of watersheds and water and sanitation.
---
Trees, Water & People
https://www.treeswaterpeople.org
Rating for charitable donations
Trees, Water & People is guided by two core beliefs: that natural resources are best protected when local people play an active role in their care and management; and preserving local trees, wetlands, and watersheds is essential for the ongoing social, economic, and environmental health of communities everywhere. TWP develops and manages continuing reforestation, watershed protection, appropriate technology, and environmental education programs in Latin America and the American West. Trees, Water & People's mission is to improve people's lives by helping communities protect, conserve, and manage the natural resources upon which their long-term well-being depends.
---
Trees for the Future
https://www.plant-trees.org
Rating for charitable donations
Trees for the Future is an agroforestry resource center, working with people to improve livelihoods and restore degraded lands to sustainable productivity through planting beneficial trees. Through their network of technicians, volunteers, and community leaders world-wide, their program reaches out and provides the knowledge and ability to rehabilitate the environment. Since 1988, Trees for the Future has helped thousands of communities in Central America, Africa, and Asia improve their livelihoods and their environment by planting nearly 65 million trees. They are also active locally, educating students and communities about global issues, our role in the environment, and energy efficiency.

Copyright © 2021 Brian G. Mason